Thursday, November 24, 2011
Tuesday, September 27, 2011
This was aired last June 1, 2011. Not new. But since admin Ji_Won wanted this site to have more stuffs about Hyun Joo, I'm posting it here. Credit goes to the wonderfulgelato (SOOMPI). Do you still remember HJ's guesting in Golden Fisheries? If you have no idea how the show went out, I think this post will be helpful. Do visit and join the KHJ Thread on SOOMPI!
----------------------------------------------------------------------------------
During her prime time from 1997 to 2002, HJ admitted she felt a bit self-conceited for shooting to stardom and fame. But she also felt lost for working non-stop and without any rest. "At that time, I felt very tired. I shot three dramas and hosted two programmes at the same time. I had four to five trips per day and could only sleep for one to two hours a day without any rest. This kind of life lasted for about 3 years. One day my agent told me that he never saw a workaholic like me: 'Either I give up on you or you give up on me!' I didn't know what was wrong with me and some people would think that I was rude. I started to hear bad comments and rumours about me. My agent obba asked me about the rumours. I felt very angry because someone so close to me was questioning about me and the validity of the rumours. I felt I was being wronged and maybe too much anger surged up within me that my nose was bleeding at both sides."
Friday, September 2, 2011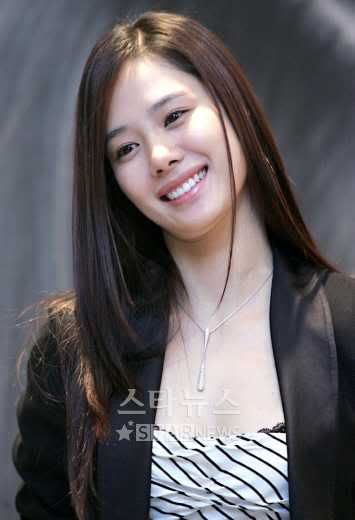 **This is an old article about Kim Hyun Joo. We would like to share it to all of you. If you want to know more about Hyun Joo unni, this post is for you.**
------------------------------------------------------------
[Metro 2005.09.29 09:00:39]
Translated by
Dahee Fanel
New actor Yoon Sang Hyun from the SBS drama "To Marry A Millionaire" said "Thanks to sunbae's** encouragement, my nervousness vanished" and "I started liking her because of her heart, rather than her face." New actor Yoon Sang Hyun revealed his thoughts about his sunbae, actress Kim Hyun Joo. He has received the blessing of being Kim Hyun Joo's partner in the SBS drama "To Marry A Millionaire". Unable to hide his nervousness, he assumed a bashful smile. In the show, he plays the perfect man Yoon Jin-ha, who possesses good looks, talent, and wealth. He gets poor guy Kim Young-hoon (Go Soo) to pretend to be a millionaire on a TV show, and is the PD in charge of the happenings surrounding Kim Young-hoon's being wooed by the beauties.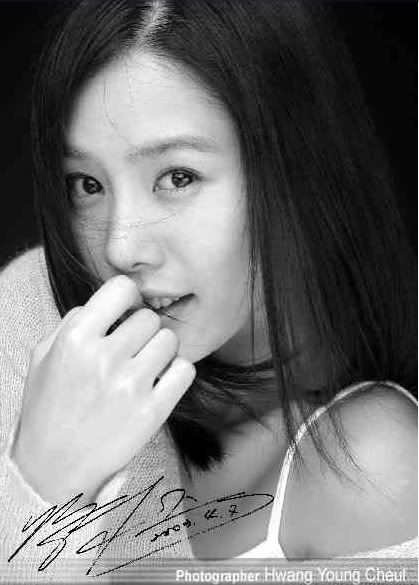 **This is an old article about Kim Hyun Joo. We would like to share it to all of you. If you want to know more about Hyun Joo unni, this post is for you.**
----------------------------------------------------------
Because Kim Hyun Joo acted lively characters, she has the image that she suits them. As an actress, she doesn't have the kind of good looks that jump out at you, but she possesses the ability to entertain you. With that kind of image, it surely has the consequence of suiting Kim Hyun Joo's acting. The SBS drama that she shot, "Miss Kim's Million Dollar Project", was a production that really suited her image. The character of "Eun Jae" that she portrayed was a character that had to show a bit of a foolish appearance. And as the viewers watched her, at whatever time, they were entertained.
Monday, August 29, 2011
The gist of the interview:
"The shooting of Twinkle Twinkle has been particularly hard for me, but it holds special meanings to me," Kim Hyun Joo said. As a bright and bubbly JW who experienced drastic changes in life but eventually achieved success, Kim Hyun Joo has successfully portrayed the outstanding and exceptional JW according to what the scriptwriter has perceived her to be. Twinkle Twinkle was the only one MBC drama which broke the 20% rating over the past 7 years and emerged as the winner among weekend dramas.
Arirang TV's "Star Focus" interview with Kim Hyun Joo. The interview took place a year ago at the publication of her needlework essay. But I still like to share it to everyone.
Kim Hyun Joo is always remembered as a bubbly and funny actress. Star Focus goes in depth on our shining star Kim Hyun Joo who makes those around her happy with her pleasant smile as she transforms into a writer.
________________________________________________________
KHJ: Hello Arirang TV Showbiz Extra viewers, I'm Kim Hyun Joo. I think we're meeting up after a long time. I'm extremely happy to meet you.