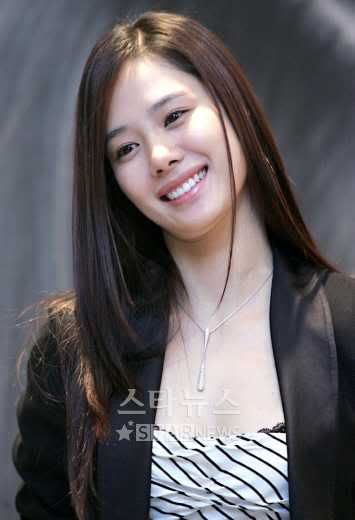 **This is an old article about Kim Hyun Joo. We would like to share it to all of you. If you want to know more about Hyun Joo unni, this post is for you.**
------------------------------------------------------------
[Metro 2005.09.29 09:00:39]
Translated by
Dahee Fanel
New actor Yoon Sang Hyun from the SBS drama "To Marry A Millionaire" said "Thanks to sunbae's** encouragement, my nervousness vanished" and "I started liking her because of her heart, rather than her face." New actor Yoon Sang Hyun revealed his thoughts about his sunbae, actress Kim Hyun Joo. He has received the blessing of being Kim Hyun Joo's partner in the SBS drama "To Marry A Millionaire". Unable to hide his nervousness, he assumed a bashful smile. In the show, he plays the perfect man Yoon Jin-ha, who possesses good looks, talent, and wealth. He gets poor guy Kim Young-hoon (Go Soo) to pretend to be a millionaire on a TV show, and is the PD in charge of the happenings surrounding Kim Young-hoon's being wooed by the beauties.
In a moment of confusion, Han Eun-young (Kim Hyun Joo) goes on the show, and he senses her charms. He then goes through unrequited love for only her while breaking up the Go Soo-Kim Hyun Joo couple, who are each other's first love. "At first you'll notice only his exterior, but little by little, he realizes genuine love and experiences internal strife. He's that kind of person. It's great luck for me to be able to act with these two sunbaes whom I've always respected. Kim Hyun Joo sunbae, especially, is a very lovable and charming person, no matter how you look at her." On the 22nd of this month, at the Kyung-ki Province, Il-san SBS production centre, while practising for the first script, Yoon Sang Hyun added "I'm very grateful to Kim Hyun Joo for warmly encouraging me when I was feeling so nervous during the first shoot of the drama." The producer of "To Marry A Millionaire" is Kang Shin Hyo, who was the PD of the SBS drama "All In". "To Marry A Millionaire" is based on an American reality show called "Joe Millionaire". With this motive, they created this Korean drama.
Writer: Ahn Eun Young (eve@metroseoul.co.kr)
----------------------------------------------------------------------------------------------------------------------------------
*Jjang - slang for "the best", "great", etc.
**sunbae - a colleague who is higher up than you in status; usually work or school related.
*Yoon sang Hyun is the guy from secret garden, he plays the character Oscar.*