Thursday, December 12, 2013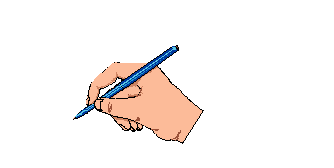 I would like to introduce our new admin, LHRCN (site name: Hyunjoo Kim)
She has been here for quite a while now having posted a lot of stuff about HJ and I have decided to make her an admin, because I really feel alone and honestly bombed with all the tasks a fansite can give. Ya know, I'm also a customer service rep at a company and it is now frustrating to do this all with the busy schedule I have. I'm pretty sure the rest of my friends at soompi were gone because of the same reason. Sorry guys but I hope we can be more visible during the next year.
Thursday, March 28, 2013
I just saw this tweet from @jtbclove. They had an event called "Artworks Event" from March 22 to March 29, 2013. Interesting! Announcing a total of 20 winners will be on April 1, 2013.
follow @jtbclove on Twitter
credit: jtbc@twitter
Tuesday, March 26, 2013
updated: 2013/03/26 5:20pm HKST

Hi! Here's my update for the day.

I bring here the video of the press conference of Cruel Palace - War of Flowers from YT




Friday, March 15, 2013
Found this video on soompi. Kim Hyun Joo's mentor interview for GS Caltex Children's Healing Project. Glad to know that Hyun Joo unni is consistent with helping people especially kids. :) Lots of love!



credit: energyinsighter@youtube, soompi

-Ji_Won
Ahhhh! TGIF! And it's time for me to update even for a few minutes. :)

There are a lot of things that I missed but I'll make sure to catch everything that I can.
So here you go.

I saw this video before and wasn't able to upload it on my own youtube channel. Thanks @wiekkoe for putting it on Youtube :)




Monday, March 11, 2013
Kim Hyun Joo
as Lady Jo
Lady Jo is the King's concubine who has a bad relationship with his son and his son's wife.
Lee Deok Hwa
as King Injo
Jung Sung Woon
as Crown Prince Sohyeon
Crown Prince Sohyeon is the son of King Injo.
Chae Jung Ahn
as Lady Kang
Lady Kang is the intelligent and honorable wife of the Crown Prince. With her husband, she pushes for reforms in Joseon.
Jeon Tae Soo
Tae Soo plays the role of Lady Jo's lover.
Jung Sung Mo
as Kim Ja Jeom
Ja Jeom is a Confucian scholar and well-known politician.
credit: squidoo
Wanna know the story behind the much awaited drama "Cruel Palace: War of Flowers"? Watch this and get excited. Don't forget to watch the premiere!



credit: DramaFever@youtube
Thursday, February 14, 2013
Drama Update! Kim Hyun Joo's upcoming drama "Cruel Palace - War of Flowers" releases its 1st trailer! Oh my gosh! By just watching the 1st trailer, I think I wouldn't allow myself to miss this drama. It's another side of Kim Hyun Joo. And I've never seen her like this before.
Cruel Palace - War of Flowers will start airing on March 23, 2013, Saturday.
credit: jtbcdrama@youtube, LHRCN@soompi
Tuesday, February 12, 2013
With the success of Childless Good Fortune buoying JTBC's roster, they're not wasting any time lining up their next weekend drama: They've announced Dark History: War of the Flowers, which has cast Kim Hyun-joo in the lead role playing a Joseon-era femme fatale. The drama is a sageuk and comes from the team who gave JTBC one of its earliest hits, Queen Dowager In-soo, so you can bet expectations are heightened for War of the Flowers.
Kim Hyun-joo has played a lot of types of characters in her career (recent dramas includeDumb Mom, Twinkle Twinkle), but I still associate her with a gentle sort of acting style, so this may be a big change for her. She plays a concubine of King Injo, Lady Jo, who was born into the lowest class but won Injo's favor using her beauty and her wiles, and turned into a seductress who kept the king under her thumb. She played a key role in fracturing the relationship between Injo and his son, Crown Prince Sohyeon.
Usually these dramas take forever to release all their casting news, dropping one tidbit at a time, but this one seems to be going for the all-in-one-shot approach: Chae Jung-ahn(Queen of Reversals, Coffee Prince) has also signed on as Lady Kang, the crown princess and wife of Sohyeon. Ah, so their antagonism will probably fuel much of the drama.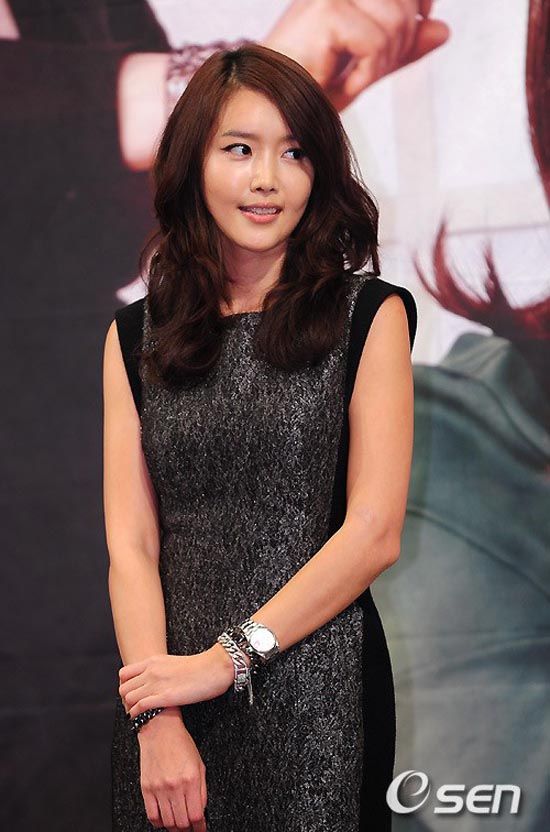 The crown princess has an honorable reputation and is known for her intelligence, and together with her husband she advocated for reforms in Joseon. You can see how that might not jibe so well with the power-hungry and scheming seductress trying to keep the king under her control. That makes Kim Hyun-joo's character Chae Jung-ahn's mother-in-law, though the two actresses are of an age (both 36), which should make the showdown interesting.
Complicating matters,
Jeon Tae-soo
(
It's Okay, Daddy's Girl
) is onboard playing Lady Jo's lover. So she's got a king wrapped around her finger, a son-in-law to alienate, a daughter-in-law to battle wills against, and a little sump'n-sump'n on the side too? This lady has balls.
Cast as King Injo is
Lee Deok-hwa
(
May Queen, History of the Salaryman
), while
Jung Sung-woon
(
Dong Yi
) will play Sohyeon.
Jung Sung-mo
(
God of War
) will play Kim Ja-jeom, a well-known politician and Confucian scholar.
War of the Flowers
will replace
Childless Good Fortune
and takes to airwaves in March.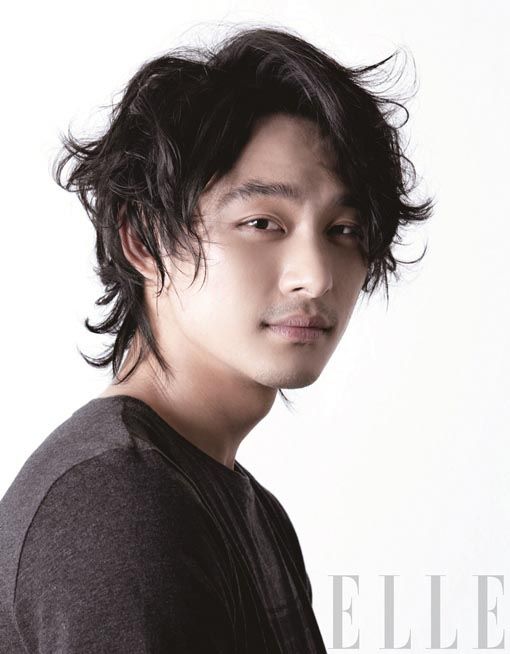 credit:
@javabeans of
dramabeans